NOMINAL DURATION: 3 months with OJT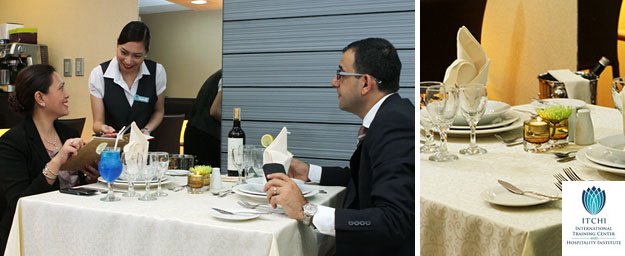 With this course, ITCHI provides a link between kitchen and restaurant service areas Download movie witness. It is designed to introduce students to knowledge, skills, and attitudes required from being an employee in the Food & Beverage industry. Specifically, it focuses on the future employee's role and responsibility in ensuring safety and sanitation at all times 세월호 리본.
A responsibility for excellent customer service is also fostered from learning a range of hospitality industry enterprises such as learning how to properly set up tables, building an important knowledge about food and wine, and knowing Standard Operating Procedures in the workplace, among others 티아라.